Portland Snuggie Pub Crawl

Designer Snuggie - Leopard, Zebra, and Camel Snuggie Prints. Pimp out your Snuggie look for an upcoming Pub Crawl! Available online now.

SNUGGIE SUNDAYS - Coming to Old Chicago 205. Watch this space for more details and pictures.
Sunday, March 1, 2009 - 7 PM - 12 Midnight PST
10300 SE Washington Street, Portland, OR 97216 - Near Mall 205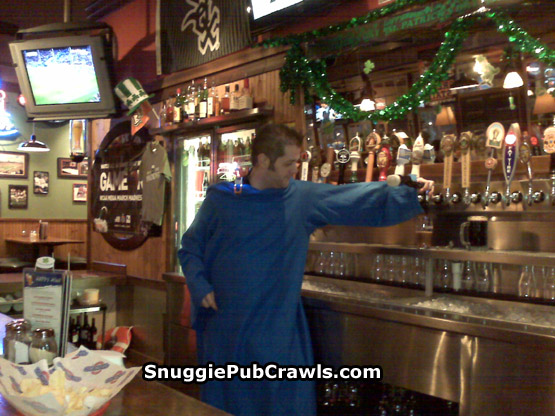 Clark - The Snuggie Bartender @ Old Chicago in Portland, OR. 3.1.09. The 4th Snuggie Pub Crawl in History. Extra style points for the Complimentary Booklight on the collar.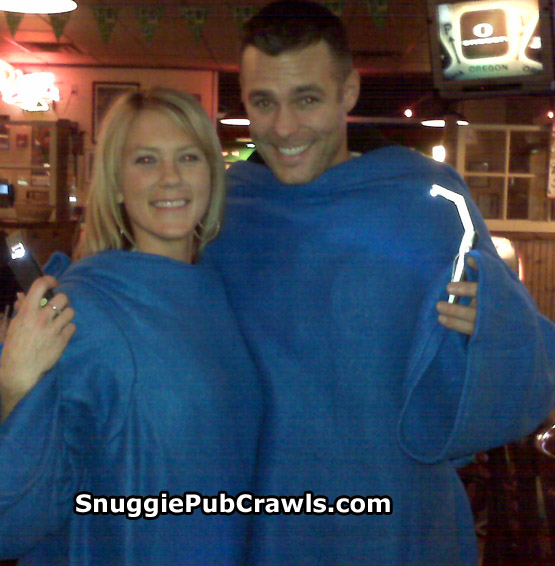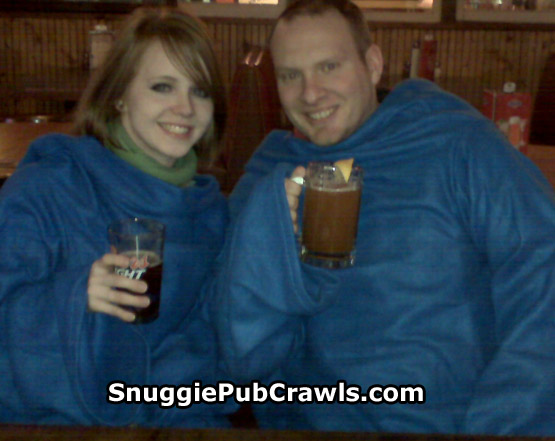 Freezer no match for Snuggie.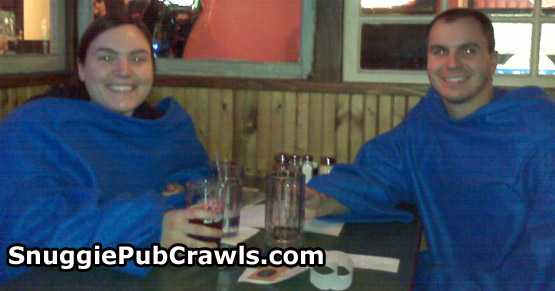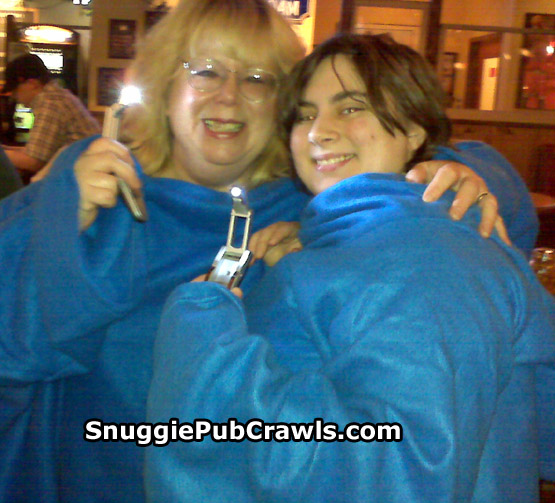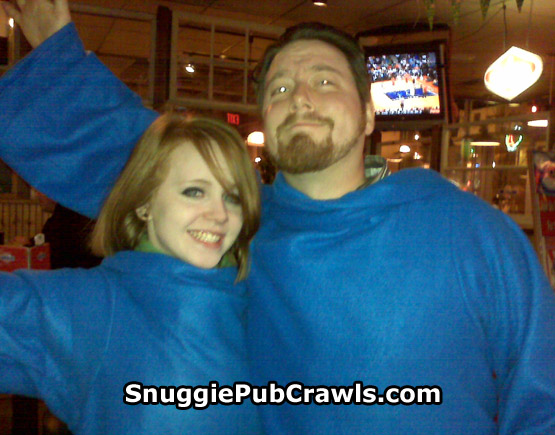 Get ready. Get Snuggie. Crawl!